Shopping Cart Solutions / E Commerce
If you are looking to start trading online I have many years experience in this field and can build you a web site incorporating full online shopping cart facilities.
E-commerce is probably the biggest growth sector in UK business today and I can help you take advantage of all the possibilities.
e-Business Prospects Report:

"20% more businesses are now doing online transactions, and the report highlights some of the 'dramatic success stories': from a small retailer who did so well on the internet that he switched entirely to this way of doing business and sold his shop, to a top company that has reduced transaction costs by 85%."

Department of Trade & Industry
Jan 2007
Whether you are a small business that requires a simple credit card ordering system to a large firm that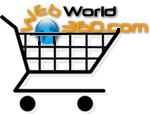 needs a fully functional shopping cart system I can cater for your needs.
Shopping Cart
Our shopping cart contains the following features:
Unlimited Number of Products
Unlimited Categories and Subcategories.
Browser Based Product Image Uploads
Multiple Sales Tax Configurations for Local, International and Regional Districts
Shipping Rate Table
Built-in help files
Secure Browser Based Product Administration
Secure Browser Based Order Administration
Secure Browser Based Customer Administration
E-mail Order Confirmation to Customer
E-mail Order Notification to Merchant
Track Order Shipping Status
Customer Log In for Quick Checkout
Key to all of the features above are the 'ease of use'.
The client can update and manage the whole site through a very simple browser administration system. If you have any questions concerning e-commerce I will be pleased to discuss the possibilities with you.
SSL Certificates
Protect your website with an SSL (Secure Socket Layer) Certificate, the industry standard used by millions of businesses on the World Wide Web for the protection and security of online transactions.
Protecting your website With a SSL Certificate, you will be able to use https://www.yourdomain.com on any page of your website, creating an encrypted link between your web server and the Internet browser used by site visitors. Our 100% trusted root SSL digital certificates, issued by Trustwave, provide high level, efficient encryption that will protect the transmission of orders, passwords, and personal details entered on your website. In addition, you will be able to display Trustwave's Site Seal logo on your website to let visitors know that your website is secure and backed by an up to $100,000 identification guarantee.